The steady growth of the technology is engendering the swift augmentation in the accessibility to devices like smartphones and tablets. It has prompted the sales of smartphones owing to their cheap prices combined with an upsurge in demands. Thus, you can hardly notice anyone with no smartphone or tablet in their hand. It has become a companion enabling you to remain connected all the time with your friends and family.
The users mainly have two requisites associated with their owned devices. First, they eagerly need a security solution to safeguard their privacy. Second, an aesthetically appealing device that provides the privilege to flaunt that device purchased with hard-earned money. We have a solution that ensures both the requisites with one application, namely "Screen Lock – Time Password".
This article will shed light on the various details about this application and give you thorough insight into the efficient setup.
What is the Screen Lock Time Password Application?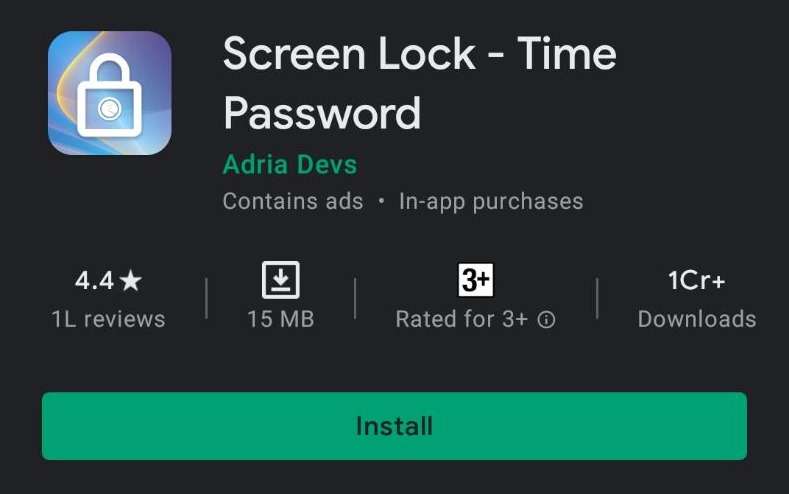 Screen Lock Time Password app provides you with top-notch safety for your device with a dynamic and effective time lock. To explain, the password of your device alters with time, eventually changing to the time displayed on your lock screen. So, the ever-changing password delivers the A1 security through dynamic lock technology. This app lets you relish the freedom of unlocking your device in front of anyone, without worrying about password reveal. This app incorporates myriads of features, including Vault for hiding pictures and videos, a Private Browser, and numerous customizations.
Below we have elucidated the setup procedure with a brief account of its features. This information will assist you in grasping its functionalities and enable you to set your current time as your password.
Brief Account of Screen Lock Time Password– Installation & Features
1. This Screen Lock application is readily available on the Android and iOS app stores.
2. Download this application (around 14 Mb in size) and let the auto-installation process complete. On opening the application, you will land straight on its Home Page.
3. At the top, you can find three options, namely Vault, Browser, and Play Quiz. These handy features are like the cherry on the top, enhancing the privacy factor of your device.
4. Next comes the section where you can toggle the "Enable Lock" commencing the Dynamic Lock with default settings.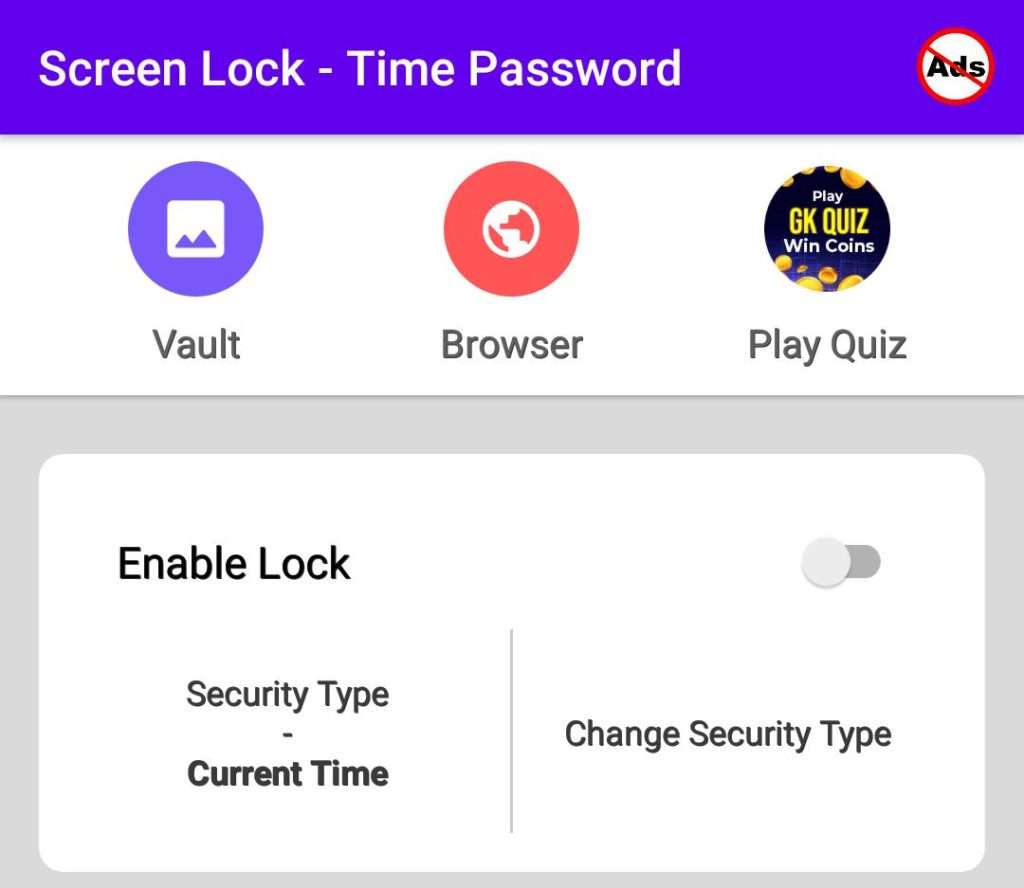 5. Under this option, for Security Types, six formats are available. These are Current Time, PIN with Current time, PIN with Hour, PIN only, PIN with Day, and PIN with Minute.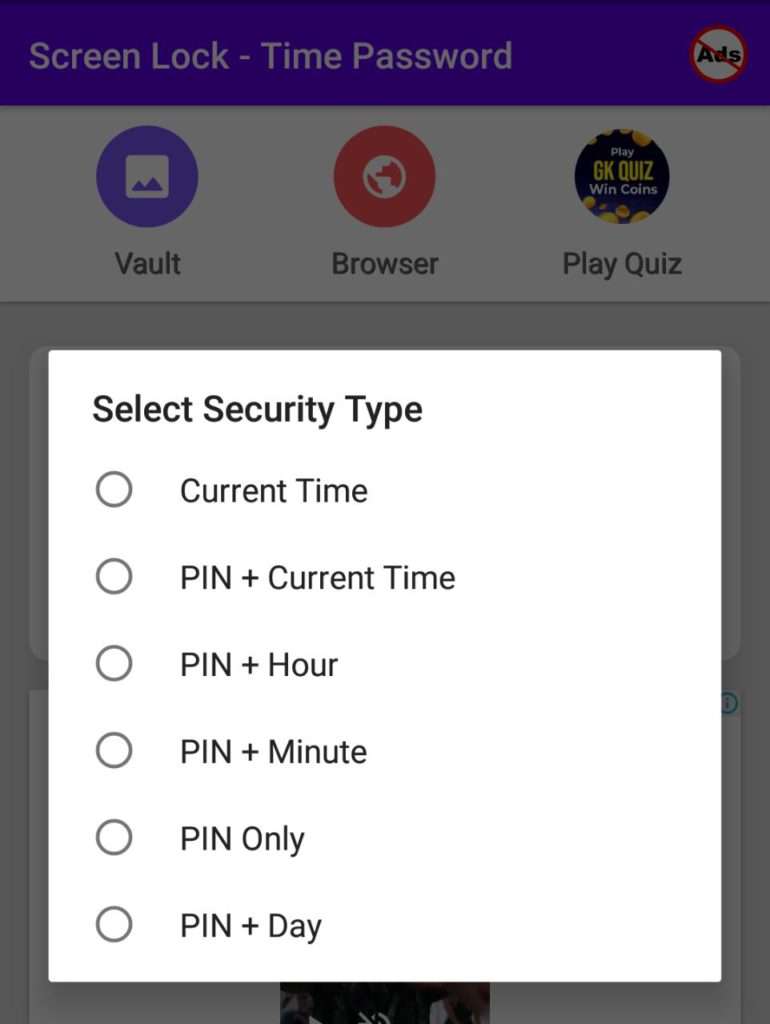 6. After allowing the required permissions and feeding a Recovery question/passcode, your device will be secured.
Look and Feel
There are three features available to enhance the appearance, where you can customize the lock screen by setting preferred Wallpaper or use the Camera to click. Another option empowers you to customize the text at the bottom of your Lock Screen. Creatively use this feature while typing any Adage or Clever remarks.
Lock Settings of Screen Lock Time Password Application
1. This section has some significant options assisting in the efficient working of this application.
2. You can change the Recovery Password and Enable/Disable the System Lock as per your needs.
3. Here, you can customize the background picture of its Keypad with "Change Keypad Photo" together with enabling the unlocking sound with a toggle option.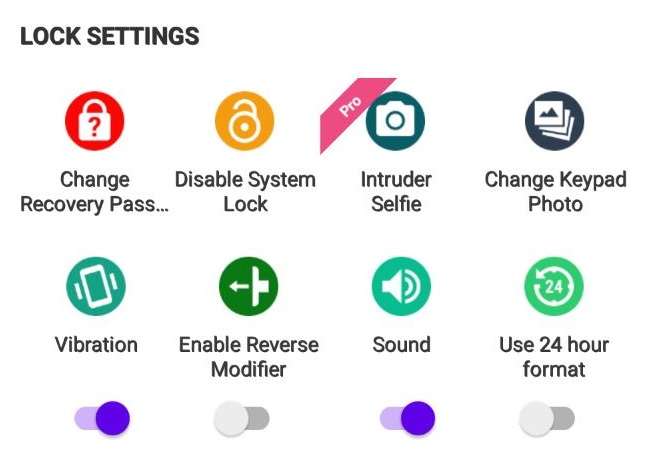 4. Besides, it provides toggle options for turning ON/OFF the vibration, changing the time format to 24h, and the Reverse Mode.
5. The mentioned Reverse Mode fortifies the stealth by modifying the password to reversed digits.
Advanced Settings of the Application
Here, you will come across some excellent options, such as changing the Styles and Themes of this Lock Screen and Keypad. The "Show My Info" setting shows your personal details on the lock screen.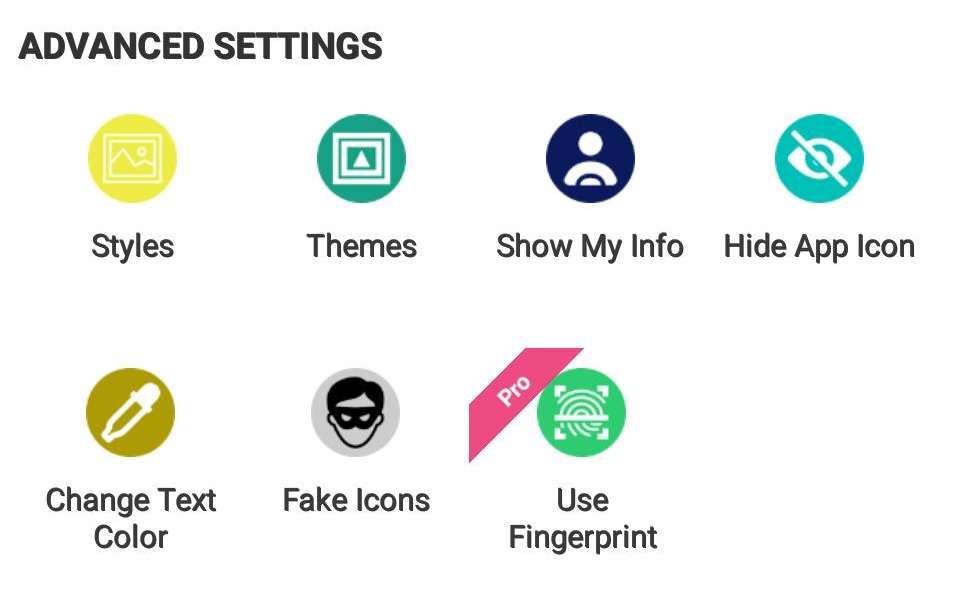 This option actually exhibits your profile. Other striking options are either Hide App Icon and or use Fake Icons in place of real ones. Lastly, you can change the color of the text and support this application by sharing, rating, or giving feedback.
Concluding Words
In brief, the "Screen Lock –Time Password" app is an optimum privacy tool delivering enticing features past the expectations. Its dynamic security and other covert functions make it an excellent solution for valuable protection with a simplistic User Interface.